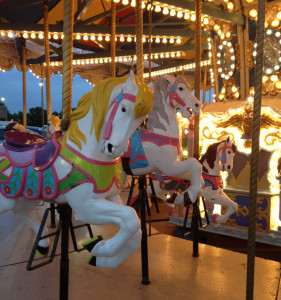 Tom & Nancy Evans
P.O. Box 126
Plattsburg MO 64477
Phone: 816-539-2534
Fax: 816-539-3848
[email protected]
Alternative Contact Information:
Erin Evans' Cell: 816-309-5968
Tom Evans' Cell: 816-392-0759
It was a special treat for me to run into the folks at Evans United Shows carnival last weekend. They were providing entertainment for the 2015 Spring Carnival at Broadway Square Mall in Tyler, Texas.
Unfortunately, I didn't realize that a carnival would be present. With no notepad in hand and my camera at the office, all I could do was snap a few shots with my iphone and make mental notes of the happy faced children, friendly workers, clean midway, and beautifully painted rides that I saw.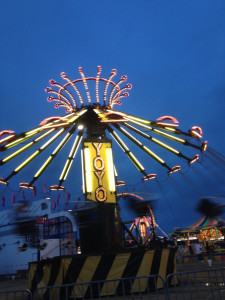 I can hardly wait to catch up with these guys again to so that I can write a proper review!If you have any information about Evans United Shows, Inc. such as schedules, please contact [email protected].